Wine Tours of Croatia
Croatia, with several distinct wine regions, over 130 authentic sorts of vines and a number of highly individual wine-makers, is an exciting playground for all lovers of the Dionysian juice. Travel down the coast tracking the footsteps of Plavac mali grape to understand the impact of terroir, or explore wines aged in amphorae or buried on the seabed.
Mostly produced in small quantities, and in family-run wineries, Croatian wines are still largely bound to the national borders. Hence, enjoying a wine tour is not only an insight into the exciting present of this important tradition, but it is also a unique chance to taste excellent wines scarcely available elsewhere in the world. Private wine tours of Croatian wine cellars are available on request.
Wine your way around Croatia: wine-tasting city tours, day trips to vineyards and guided winery visits
Wine tours guided by pros: savvy wine drinkers, sommeliers and even a Master of Wine
Expert insight into the Croatian wine-making scene: our tours were designed together with vintners and sommeliers, and a lot of drinking
Experience Croatia's diversity: contrast the modern cellars to family-run wineries with a centuries-long tradition
More than wine tasting: our wine tours are unique cultural experiences which showcase landscapes and lifestyles of the region you are visiting
Wine Tasting Tours Croatia
Travelling to taste Croatian wines is a journey all tipsy of simple joys and ancient pleasures. Between the vine-covered hills of Istria, to the flatlands of Slavonia and the rugged slopes of Pelješac peninsula, experience the best of Croatian wines with our top wine tours:
Let's Wine Together!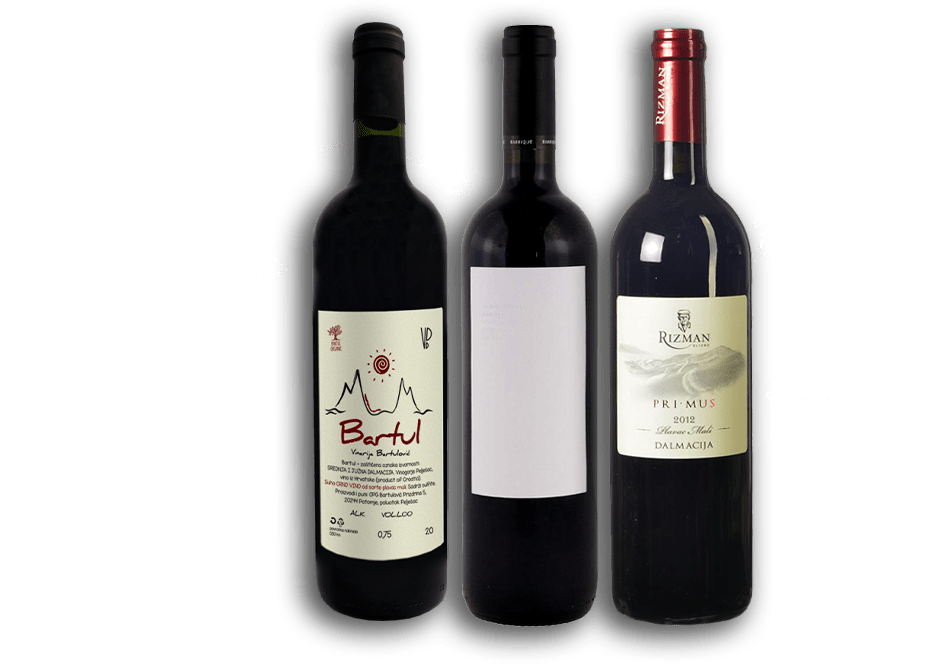 Our Favorite Wines
Bibich Bas
de Bas
Matošin Babić
Galić Rose
Korak Pinot
Sivi
Tomac Classic
Brut
2020 Decanter Awards: 3 platinum and 11 gold awards for Croatian wines
The most influential and comprehensive wine competition Decanter World Wine Awards has officially announced their 2020 picks. Croatia, has impressive numbers to showcase, as well. The fact that Croatia has received 3 platinum and 11 gold medals this year may be considered as a monumental success. Two malvazija and one graševina labels have taken the platinum medals, the recognition being given this way to the Cattunar, Kozlovic, and Kutjevo d.d. wine cellars.
Read more...
Galic Winery
Vron Bod – the First Plavac to Receive Decanter Award
Markus Franz Ferdinand Babić
Heritage – New Iconic Dalmatian Wine