Wine Tour of Brac Island
The Fruits and Hardships of Honest Dalmatian Living
Location: Brač island
Food theme: Wine Tasting with Exclusive Lunch
Duration: Half Day
Period: All Year Round
Children friendly: No
Max number of guests: 8
INCLUDES: Private Transfer, Wine Tasting, Wine Pairing Lunch
Magdalena
Magdalena, the chef behind the extraordinary gourmet experience at Senjković winery, is also the winemaker's high-school sweetheart! Spending her whole life in Brač, Maggie has developed an almost intimate relationship with the local tradition, cuisine and ingredients. The kitchen was always her creative outlet, so once she decided to take her cooking to a new level, there was no stopping her. Mastering the Michelin* skills alongside Croatia's renowned chef Rudi Štefan of Pelegrini, Maggie is today the queen of her own gourmet kingdom, and her creations rank amongst those of finest Croatian restaurants.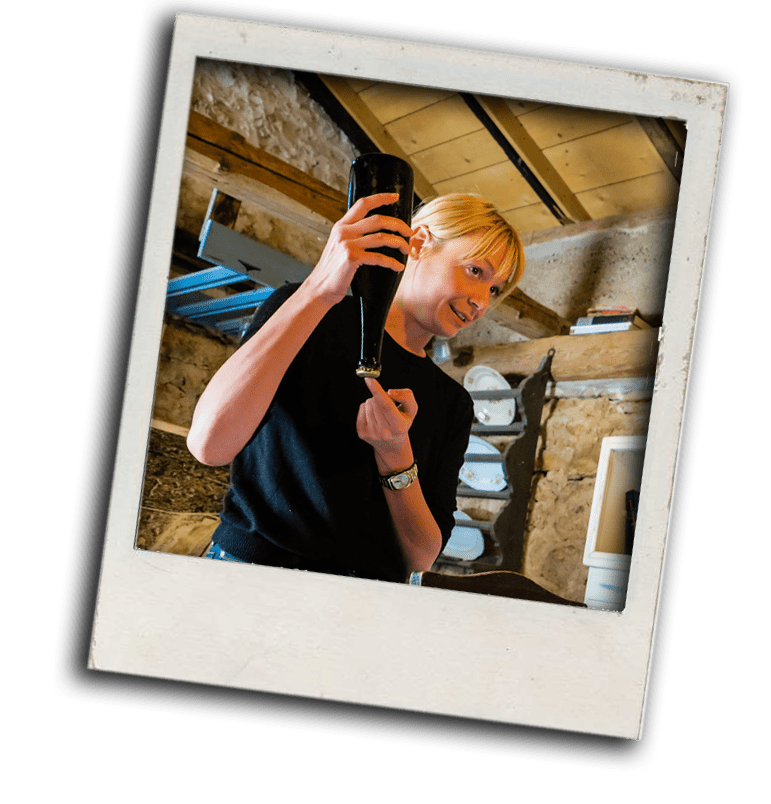 By the world's most beautiful beach
After an easy 50-minute ferry ride from Split, travel past some sky-high vineyards towards the Golden Horn (Zlatni rat), the famous shape-changing sandy beach in the village of Bol, on the island's southern shores.
The Rock, an old wine cooperative
The oldest wine cooperative on Brač was established in 1903. Today, its space is occupied by Stina winery, which draws inspiration from Brač stone. The winery's name literally translates to "the Rock" and their wines, made of Plavac Mali and Pošip grapes, speak very fondly of it!
Drink and eat at a winemaker's home
Drive to the central part of the island to meet Saša Senjković in the village of Dračevica. His family winery is located in an old, traditional Brač house, filled with authentic details and that good, old-times feeling. Their wines - Bosso, Brocka Ric and the outstanding Spoza rose, coupled with delicacies prepared by the golden hands of Saša's wife Magdalena, make for both a spectacular food and wine pairing lunch, and a real Brač experience.
Indulge in the magic of Brač
At the end of the day, you will feel immersed in the magical relationship between the Dalmatian karst and its wines. Brač, the island of harsh land and arduous work, teaches in every glance that when hardships are overcome, they give rise to small, but wondrous treasures of life, like great art and great wines.
Private tours only. Guests outside your group cannot join the tour.
You might encounter other guests at the venues.
Images on this page are illustrative and the actual offer might differ.
Not all dietary restrictions may be respected.
Smart casual dress code.
More Traditional?
If you are looking for a genuine traditional experience on Brač, we can skip Senjković and head to historic Dol village for traditional lunch in local tavern.