Reviews
Reviews
At Culinary Croatia, we like to eat well. We also like to try out new places so we often eat out. But we review only the ones worth visiting! Listed below, find the fruits of the decades of our dining and wine-ing: this collection of restaurant reviews stars the places in Croatia you might want to consider visiting during your stay, whether for food, wine, service or all of the above.
Torcida, Vrpolje
From family lunches and business dinners to christening reception parties, communion and confirmation celebrations, restaurant Torcida witnesses it all. This family-run restaurant is all about respecting the tradition and the local which might be the reason why so many people love it and choose it to celebrate their most important life events at. Located in Donje Polje, just by the road, Torcida is famous for its roast lamb, the taste and smell of which will hardly leave anybody indifferent. They serve authentic Dalmatian food; Dalmatian prosciutto, sheep milk cheese and delicious home-made bread as appetizers, while among main dishes you may find a great variety of barbecue meat specialties. They offer only the best wines of Croatia, including one that they produce on their own following a secret family recipe.
Web & Contact: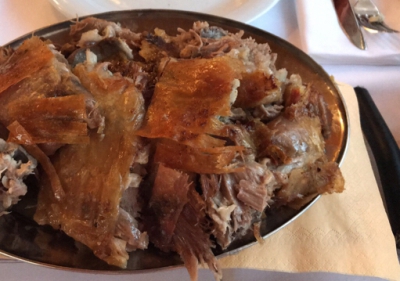 Kopun, Dubrovnik
Kopun serves meals that represent riveting Croatian history. They use over a hundred years old recipes, cherishing them and translating into the new modern way of cooking. Spices play a significant role in food preparation at Kopun as Dubrovnik was once one of the big Mediterranean trade centers. The meals are affordable but still competitive in comparison to other restaurants on Dubrovnik's gastronomic scene. It can't go without mentioning their specialty kopun, served with orzotto, butter-soft and delicious smelling of citruses and dry fruit. Ana Bitanga, a sommelier and owner, takes good care of the wine list on which you may find great local labels.
Web & Contact: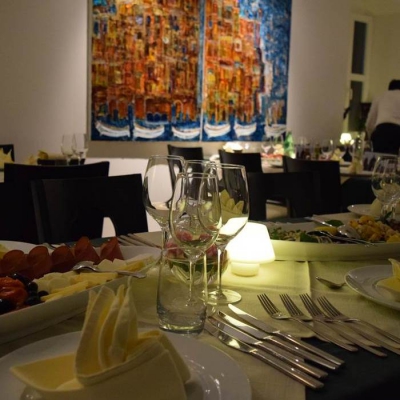 Meneghetti Restaurant, Bale
Meneghetti lets you create your own gastronomic experience. Fresh local ingredients are treated with love and transformed into delectable meals that can be paired with Meneghetti's very own premium quality wines. Their offer changes with season and they put a lot of attention to it so as to keep the service top-notch at all times. It is situated within a charming hacienda, together with a wine hotel. The rustic exterior blends perfectly with the warm feeling of home that you experience on the inside. Meneghetti's staff is professional and welcoming, and always there to help make your fine-tuned experience even better.
Web & Contact: